There are many Free antiviruses available in Market Today, But Free Antivirus are not better than paid software because they don't have much ability to improve the Computer Performance. Some of the Antivirus program Companies provide free trial of premium Software for 1 month ( like Quick Heal Antivirus ).
Looking for the Best Free Antivirus for PC, Avira is the Best Choice. Because it is one of the Free antivirus Software which provide us some premium Features like Internet Protection (Good Bye to Scammers, Hackers and Slow devices Total Solution) and many other Features are available in this Software.
The main Feature of a Free Antivirus is that it is free of Cost and It is capable of scanning Malware, Trojans and also often have option of Automatic Scan. We have Compiled some of the Best Free antivirus for PC and these antivirus are Optimized. If you work online in Internet then an antivirus is recommended for you.
So, If you need free Protection for your Windows 7, 8, 8.1 and Windows 10, Here are the best antivirus for PC You can Choose one of these Antivirus in the list. Below are the Top Picks Antivirus in Alphabetic Order.
Top Antiviruses in Free Verion :
AVAST FREE ANTIVIRUS
Avast Free Antivirus is one of the Oldest Antivirus Companies. Avast has been protecting his users since 1988. It is one of the trusted antivirus Company by million of people in the whole world. Avast is the Family cross Platform free Antivirus and it is the best step For the Online Freedom.
Avast has created a cloud based security infrastructure that seems everything that happens on the internet today. It is easy to use, a secure web browser, network security scanner and many other features are available in this Antivirus. Avast Antivirus prevents approximately 1.5 billion Online Attacks.
AVIRA ANTIVIRUS
Avira was founded in 1986 in Geramany. It is multinational Computer Security Software Company mainly famous for their Avira Free Antivirus. Avira Antivirus was launched in 2006 and the development was started in 1986. Avira Antivirus has a good score in the online Malware blocking test.
Avira Antivirus also provides Realtime Protection Utility in the Free Version. Avira Antivirus also available in the paid version. The main feature of Avira Free Antivirus is that it protects your PC in realtime without bells and whistles. Avira has a System load while providing malware protection. Avira Antivirus has its own Browser Security and its own VPN protection.
BitDefender Antivirus FREE
Bitdefender Free Antivirus is Roman Cyber Security and Antivirus Company. Bitdefender Free Antivirus was founded in 2001 in Romania. Bitdefender Secures about 500 Computer in approx. 150 countries. It has Well construct scanning mechanism.
It is almost faster than Industry average. Bit Defender Antivirus is available in the market in many version, Both in Free and Paid Version. This Antivirus contains Real-time Monitoring without needless embellishments. It has little bit better performance than other Antiviruses in PC.
AVG FREE ANTIVIRUS
It is one of the free Antivirus Application available for all Operating Systems ( Android, iOS, Windows, MAC and Other) . It has achieved a good scores in a variety of independent tests and has excellent protection against trojans and online attacks.
It has some bonus features available, free file shredder to securely delete sensitive files and prevent your personal data from exposing. AVG Antivirus is nearly flawless with its ability to detect different type of viruses, malware and trojans. The download link of the AVG free antivirus is below :
Kaspersky Security Cloud Free
It is Russian-Cybersecurity Company founded in 1997 in Russia. It contains many advanced features which Kaspersky has added in free version like Online Protection and Realtime Protection. Most of its features are very limited, but you still get all the core antivirus essentials.
Kaspersky Free antivirus provides excellent protection with a moderate impact performance, but it has many extra features, You can See these features if you are using this software. This Antivirus is available for Windows Operating System Windows and MAC.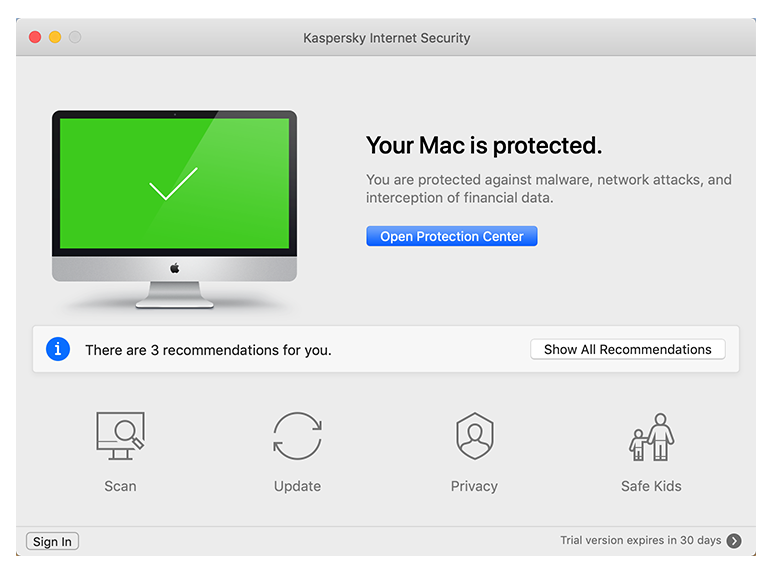 You can Also Check our Previous Posts :
How to Create a Bootable USB of Window Files in Window 10
Windows Defender Review: Is Pre-installed Antivirus Enough for Computer in 2020 ?
Build a GAMING PC Under Rs 40000
Our Social Media Platforms:
Like us on Facebook: https://www.facebook.com/issueisreal
Instagram : https://www.instagram.com/issueisreal1/?hl=en
Pinterest : https://in.pinterest.com/forcomputerlearning/_created/
Twitter : https://twitter.com/Issueisreal1
THANKS FOR VISITING OUR WEBSITE…..